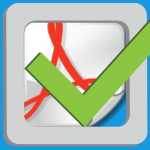 SelectPdf has announced the launch of SelectPdf Html To Pdf Converter Online, a powerful online service for easy and quick conversion of any web page to PDF: selectpdf.com. Its top advantages are the quality of the generated pdf documents, the speed and the simplicity. The user only needs to enter the web page URL and click on "Convert to PDF" button. In a few seconds, a pdf document that looks exactly like the original web page is created. And this, completely free of charge.

Every internet user that needs to handle web content offline can enjoy the free service offered by SelectPdf. It's more convenient to store, print, archive, share or read offline pdf documents than web pages. SelectPdf online web to pdf converter is the perfect alternative for those that do not have money for expensive PDF software tools, but want to create industry standard pdf documents.
Besides the html to pdf converter, another free tool is available for any blogger or website publisher. SelectPdf offers every website owner the possibility to make available the "Convert to PDF" feature to their users. By publishing a simple link on their web pages, the website visitors will be able to convert those pages to PDF with a simple mouse click. The "Save as PDF" link is provided here: https://selectpdf.com/save-as-pdf-link/.
The "Save as PDF" button is not the only other free PDF tool that SelectPdf offers, as a developer library for .NET is also available: SelectPdf Html To Pdf Converter for .NET – Community Edition. The free community edition of the html to pdf converter is a subset of the features that can be found in the professional Select.Pdf for .NET library. More details about the free PDF converter for .NET here: https://selectpdf.com/community-edition/.